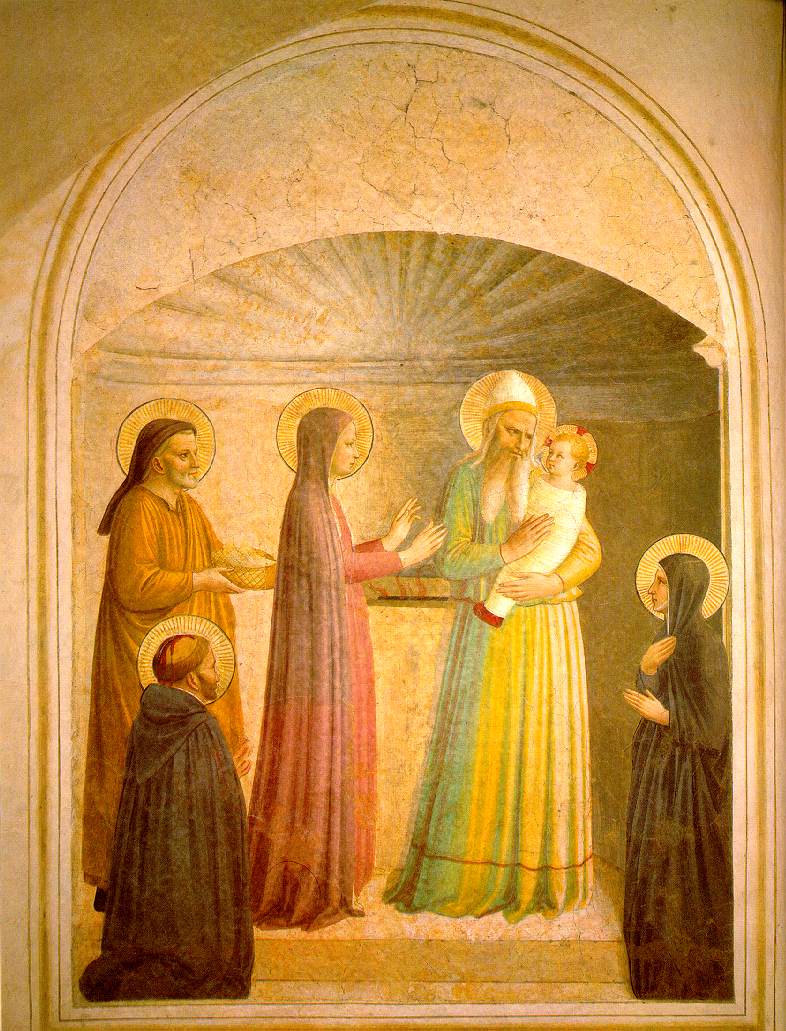 Although it's not written in the Bible, Catholic tradition states that Mary was a consecrated virgin who lived in the Temple from childhood until she was betrothed to St. Joseph. Simeon and Anna, both mentioned in Luke's gospel account of The Presentation in the Temple, were Mary's teachers during her time in the Temple. When I think of The Presentation, I imagine Simeon hitting himself on the forehead and thinking, "Why on earth did I not realize that this holy young woman, right under my nose, would be the mother of the Savior since I was to see Him before I died!"
Take a better look at those people you see every day. Consider that they are instruments of God's Divine Plan and may be destined for great things. Treat them accordingly!
I posted the video below on this blog a few months ago, but it's worth repeating during the Month of the Most Holy Rosary. I hope it will inspire you to pray the Rosary today.